It's already October, time to look back at what has happened:
Throughout the months we played many shows with Cosmo Jones Beat Machine.
TORAKKAS played with YES DEER (no/dk) at Rekisteri, and we started to rake up all signs of life for further documentation and a release. Torakkas is some kinda fucked up action impro noise from Taneli Viitahuhta on sax and myself on the usual junks.
I played with pro dancers!! Kiitos Heidi!!  Hope there's more sooner than later. And good times with Leyya Mona Tawil
Finally my collab with Kuupuu materialized:  BLACK BIKINI CD out on Music Atlach / Japan. We started recording 2 years ago, huh.
ROMUTUS on spacebook. Gotta love this grindcore band, gimme mögä!
Workin with Will Over Matter brought xlent results — Frame Rust album out now!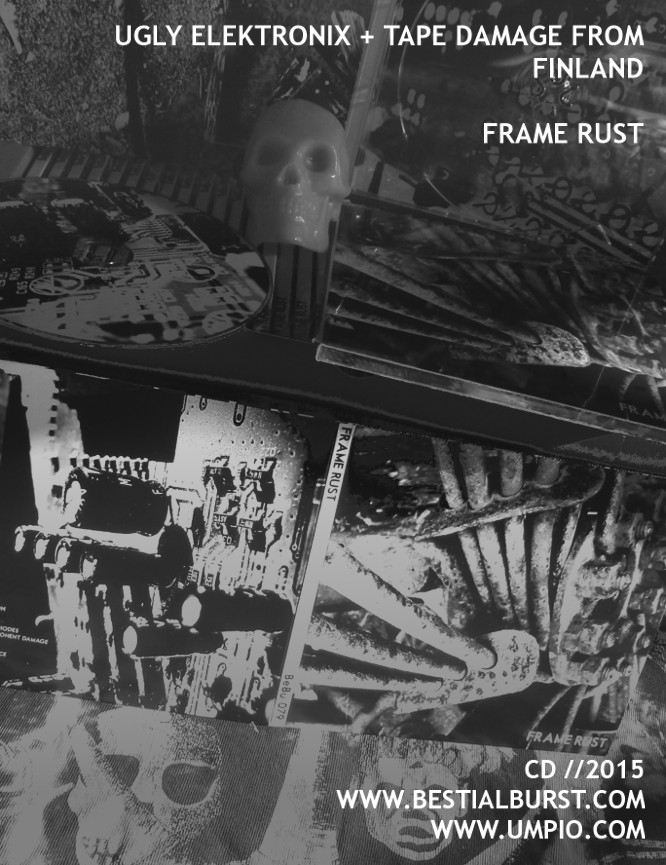 An ambient tape out on Kaukana Väijyy Ambient from Finland. Release celebration was on 8.5.2015, kiitos!!
Refrigerator Heaven is C-40 chrome tape containing the last freezer recordings (as mutated on Opium Electronix, but here more "au naturelle"), rough street recordings from Mexico, and spectral combings thereof that  create hypnodrones  to erase all sense of time and place.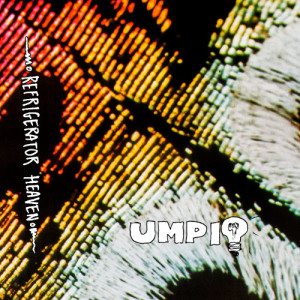 A tape out on Black Psychosis label from London. There is an art edition of this in mutant boxes with miniprints included.  All boxes singular and handmade from electronic junk. Pretty unsane!
The sound is from a very intense session with a setup that kinda played itself after setting up different delay lines, filters, and frequency shifters for different sources, then recorded to tape.
Then the last volume of hypnodrone mashups:
Opium Electronix vol.IV -CDR // Zhelezobeton Records Russia
Damaged meditation musik.
And one of the biggest milestones: in June I toured through western Russia!
INSTINCT PRIMAL, FETISCH PARK, UMPIO.
Tour was organised by Dmitry Vasilyev — Spasibo  Monochrome Vision Records
10 June – St. Petersburg / GES / Umpio + Whistler aka Skripp
With Fetisch Park + Instict Primal / Film by Jan Kruml:
11 June – Moscow / DOM Tsentr / Noise & Fury Fest
12 June – Yaroslavl / Teplo
14 June – Rostov / Noiseroom / +Symphocat +Igor Vaganov
15 June – Novorossiysk / Art School / + Geni Zaba
17 June – Sevastopol / Hrustal / + Jake Bell
Special Thanks to:
ALEXEI BORISOV
(NOISE & FURY FESTIVAL]
ALEX ALEXEEV
(SOi TAPES)
IGOR VAGANOV
(MALDOROR IS DEAD)
ILIA SYMPHOCAT
GENI ZABA
SERGEI SHKURATOV
SERGEI FILATOV & ANNA FILATOVA
NIKOLAI & OLGA HRUSTAL
EKATERINA NIKOLAEVNA (BABUSHKA)
VALERA SAFONOV
JAKE BELL
Bootleg vidio from Moscow 11.June 2015 / DOM Centre / Noise & Fury Festival.
Dedicated to Ornette Coleman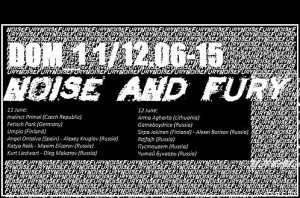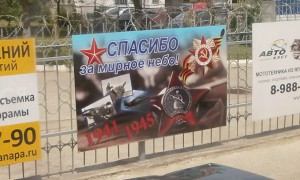 ———————————————————————-
Fuck the police