October 2022
I got a few copies of the mysterious Meteoryt tape in the shop.
Seismic movements and interstellar feedback create timewarping mountains of sound. Who are these tape manipulators from Poland, and why are we only now receiving these transmissions from 1976?
Carefully restored and available for the first time thanks to Heavy Meditation label.
---
New kontakt miks in the shop.
---
Kiitos, this concert was xlent!
---
Live stream konzert @ virta.live!!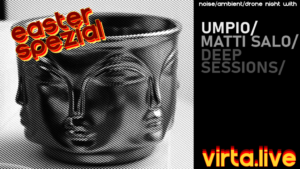 ---
New releases:
Out now: Umpio – Marisko CD on Satatuhatta label. Sweet!!
---
Other news:
Tape re-issue of 2014 album ARKIVO on Satatuhatta label. Originally it was/still is available for free on my BC page, but the tape is beautiful, and also sounds better because of tape. Gorgeous silkscreening again by Primeval Vision.
It is a "noise travelogue" from my trips around those times, street recordings from Denmark, Mexico, Finland + some homebrew junkstrument chaos. Despite the crazy amount of hours that went into this I think not too many people noticed this major work because of it's "throwaway" format (free digi).
---
I played live with King Kurikka in Helsinki, summer 2021.
---
Other news:
Insektio CD's & tapes are finally here, from Russia with löve.
---
Out now:
– Kartio "Sähkömusiikki" 2xTape (Satatuhatta)
– Kolari IV CD (Ei Armua) –> KSNK // MOOZZHEAD // MOGAO // TYHJÄ PÄÄ
– SM/DP "Complex Feedback Factors" CD (Nekorekords)
– Häkki / Mongrel Tactics -Split Tape (Salamanauhaut / Brownhill Mafia)
– Umpio "Insektio" Tape/CD (Zhelezobeton)
– Umpio "Kulotus" 2xCD (Narcolepsia / Hiisi)
---
SM/DP "The Most Primitive Element" video by McKoppis 2021
---
Kartio "Sähkömusiikki" 2x C-40 finally out. Electronic/electroacoustic/acousmatic music from the modular studio at Tampere Konservatorio, where I have recently completed the program of sound tech and synthesis studies.
Released on Satatuhatta label.
---
---
Still relevant:
Curtis Roads / Todd Barton –CD
(NEKO-28CD)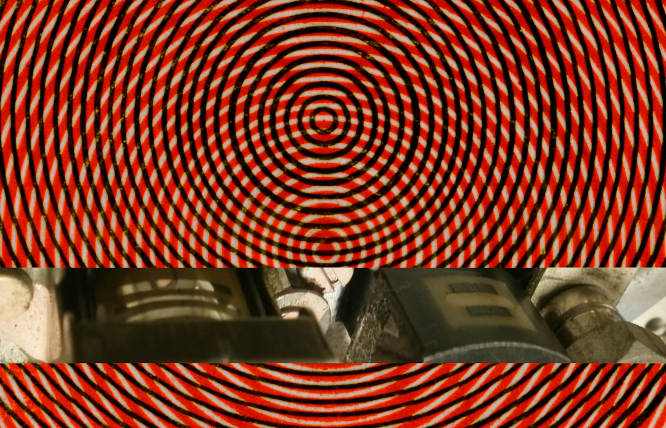 Due to ongoing demand:
Expanded reissue of this cassette release from 2016. All the original material, of course, but also an exclusive Todd Barton remix/re-work of Roads's source material.
The original cassette-only release featured a noisy and pontillistic version of a new piece by professor Roads, a spiraling train crash bordering on harsh noise… and Krell music by Barton: outerworldly space contemplations, with a touch of a distant future from a parallel past.
Todd Barton is a tireless Buchla educator and synthesis explorer from Oregon.
Curtis Roads is a pioneer of granular synthesis and algorithmic composition from California.
Both are legendary figures of electronic music and I'm super proud to present this release to the world.
Teaser:
---
Last copies:
SM/DP: Plasmasynthesis LP
(Huge Bass Records // HB020)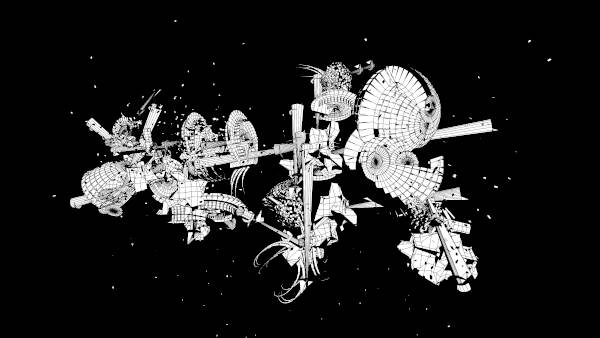 Second album, LP edition of 100 on Huge Bass Records.
Get it from hugebass.bandcamp.com
Electromicroscopic deconstruction of time-space.
The sonic trip is like falling backwards into dark waters, disintegrating into smaller parts and getting filtered through the bottom sands into the shifting seismic infralayers of a timeless earth.
Graphics are provided by Pink Twins, recycling outerworldly visions of
their video synthesis piece "Parametronomicon" (2016) and the
silkscreened cover prints are made at Primeval Vision in Oulu.
---
I miss Pete Hissa, a.k.a Pate Hirssi. The most badass drummer i ever played with. See you on the other side.
---
There's no scene like no scene!