Next to Umpio noise here are my other commitments:
Tuonenlehto 2020-> / guitar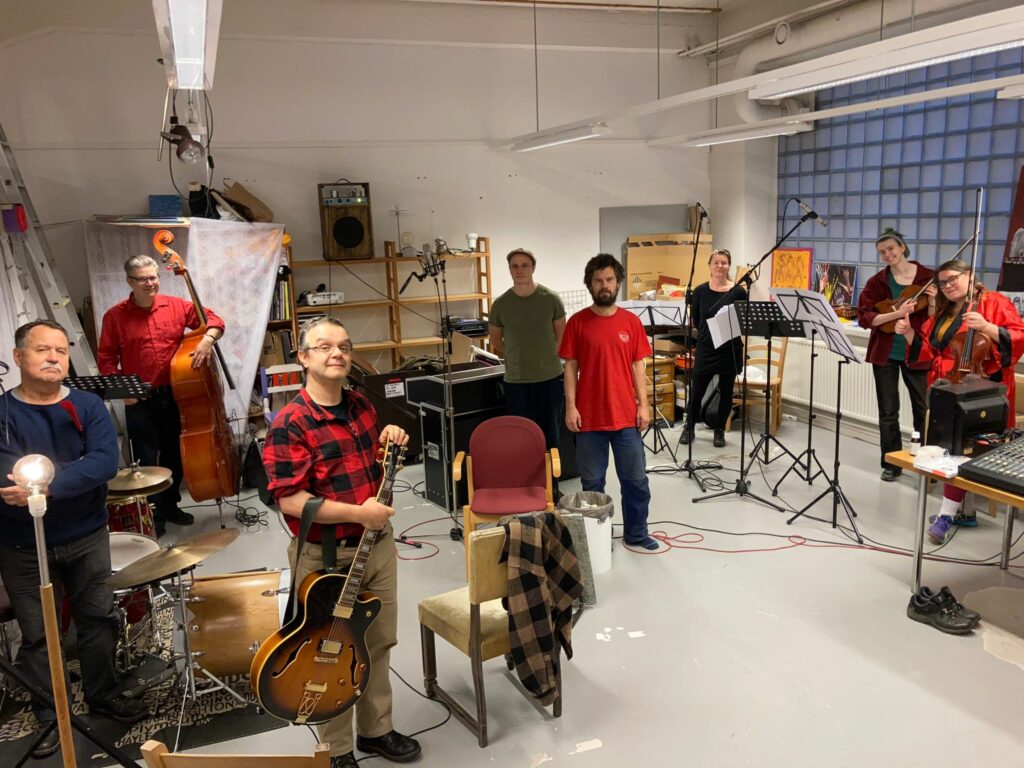 ---
I am 1/4 of Romutus. Grindcore / fastcore with junk noise. Est. 2013

---
 Cosmo Jones Beat Machine 2006-2019 / bass.

---
Faarao Pirttikangas & Kuhmalahden Nubialaiset 2010-2019 / bass, perx

---
I might be travelin as FOH sound guy with Cleaning Women and/or Jaakko Laitinen & Väärä Raha.
Kroko was an exploration unit for some kinda free jazz punk. Active ca.2000-2005, then shortly ca.2011. Mostly navigated by Pate Hirssi and myself, but with heavy contributions from Jussi Ylikoski (bass), Sami Järvinen (2nd drumkit) and Otto Eskelinen (Sax + fx)
I am half of Black Bikini, making underwater soundscapes with Kuupuu Jonna.
I am half of SM/DP, making spectrogranular insekt elektronix with Marko Suorsa.
I make electroacoustic / tape music  with Jaakko Vanhala in our duo Häkki.
I play in Nunnauuni, which is a double junk percussion slapstick violence unit with Jaakko Tolvi.
Hopefully soon again.
I play in Umpituomio, which is a double junk percussion improv unit with Janne Tuomi.
Hopefully soon again.
I am half of The Kali Ensemble, which is a mail collab industrial noise unit with Michael Page.
---
---
And here some more unsanity from here and there
The Country Dark & Paul Staufenbiel — Used to be human!!
Mixed here, now with relaxin vidio!!

Playin junks/guitar with Astro Can Caravan at Teerijazz/Helsinki sometime 2008…