July 2021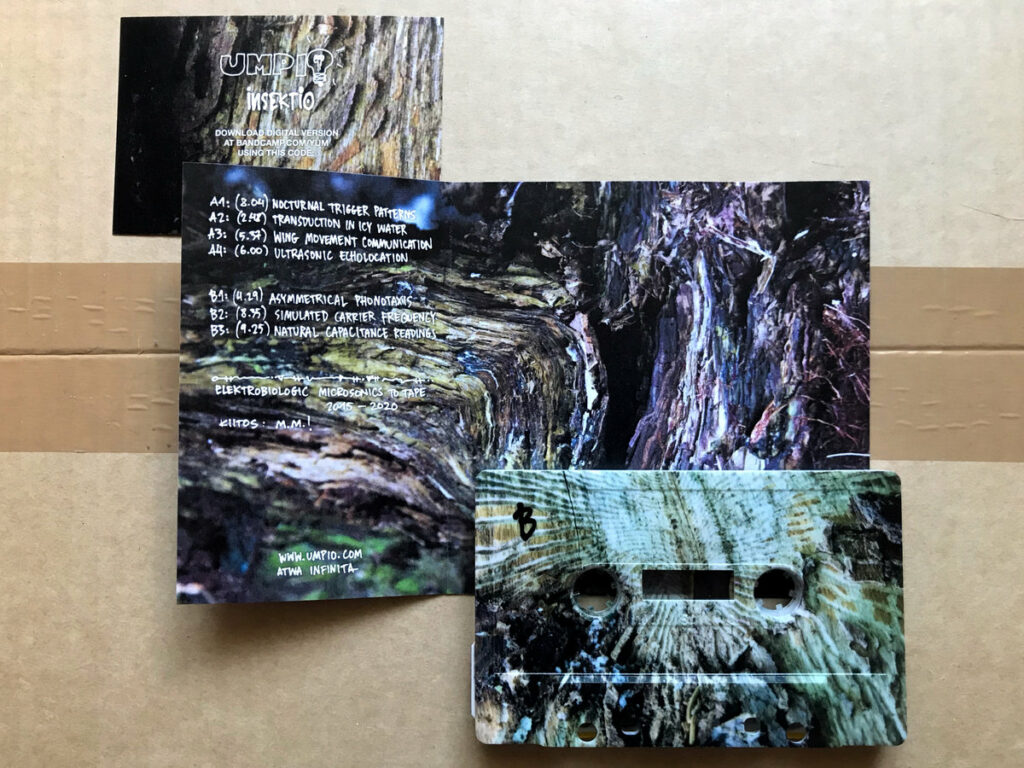 All activity (building kontakt mics, shop, discogs, playing live) slowed down to semi-zero levels due to other commitments until further notice.
Huge thanks to all friends who buy something via Bandcamp or directly.
Your support is my fuel.
At the moment I can deal these items, but slowly:
Umpio "Kulotus" 2x CD / 15e
Umpio "Insektio" CD / 10e
Umpio "Insektio" art print tape edition (inc. dl code) / 8e
Kartio "Sähkömusiikki" 2xTape /15e
Kolari IV CD / 10e –> KSNK // MOOZZHEAD // MOGAO // TYHJÄ PÄÄ
Häkki / Mongrel Tactics -Split Tape / 7e
Curtis Roads / Todd Barton CD / 10e
Taklamakan vs. Umpio: "Interaxion Venenosa" CD / 10e
Uton + Yoshihiro Kikuchi: "Invisible Reflections" CD / 10e
Daina Dieva "Kas" CD / 10e
Romutus: 7″ re-press / 5e
Get in touch for shipping rates, wholesale, and/or combined items.