Jan 2023
Huge thanks to all friends who buy something via Bandcamp or directly.
Your support is my fuel.
---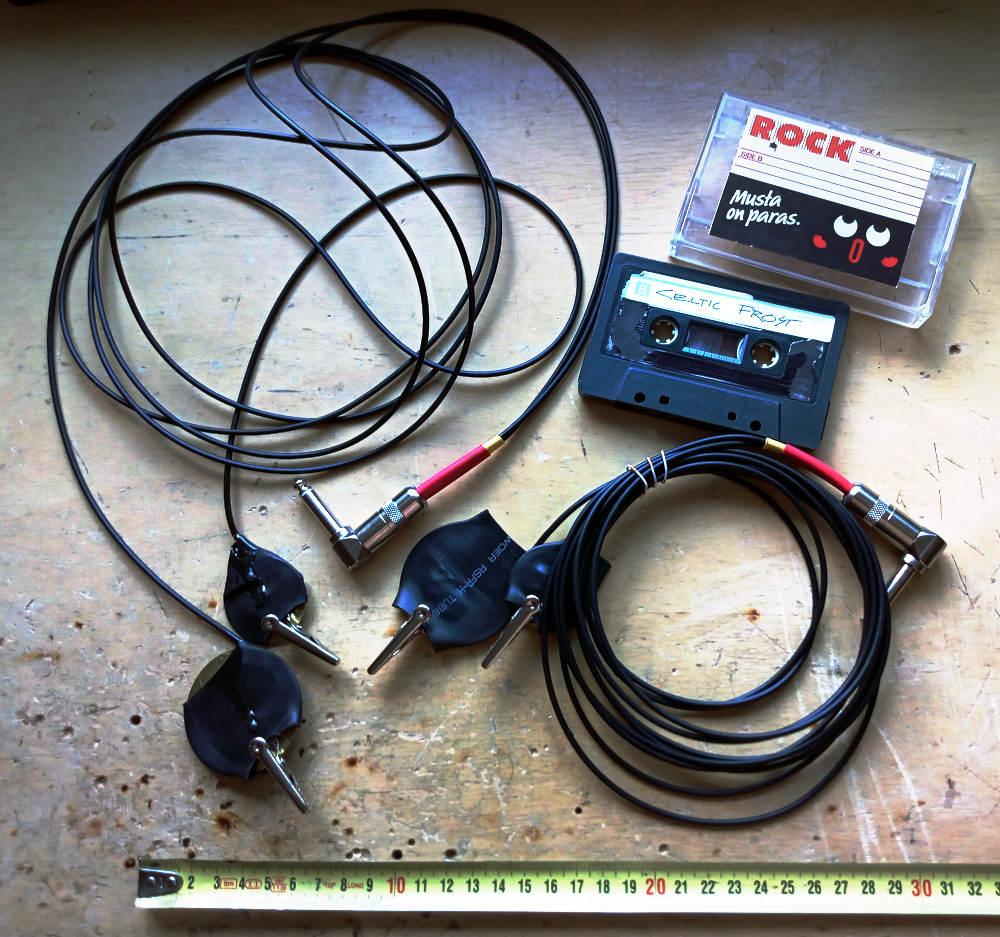 TUPLAKLIP KONTAKT MIKS
Not suited for your harsh noise bashing/avalanching needs!
(Or.. why not, but these are more vulnerable)
Double clip-on kontakt miks. These are meant for tabletop playing, recording and/or miking of small-ish resonant objects, or to find strange spots on your instrument (piano, harp, violin, drums, fences, washing machines, whathaveyou…) …the cable is as lightweight as was reasonable to use, to avoid a heavy pull on the piezo. Different size miks for different sounds.
ACHTUNG! These are connected to one mono plug, that means two sound sources into one channel! I repeat: Mono, not stereo.
Treat it right and you'll have it forever.
2x piezo (50mm & 35mm) with alligator clips
2m cable into 1x angled guitar plug (6.3mm/Switchcraft)
35.-e + shipping
New kontakt miks comin up + updated soon!! (Jan 2023)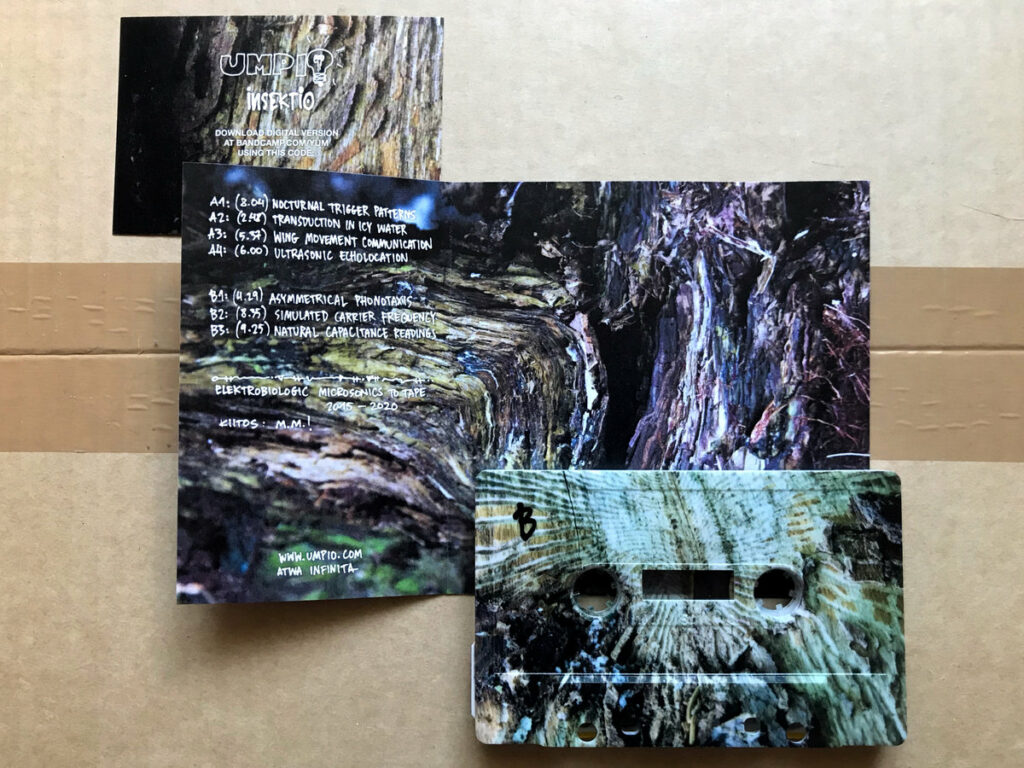 At the moment I can deal these items, but slowly:
Umpio "Marisko" CD / 10e
Umpio "Kulotus" 2x CD / 15e <— last copies!
Umpio "Insektio" CD / 10e <— last copies!
Umpio "Insektio" Deluxe Tape (inc. dl code) / 8e <— last copies!
Curtis Roads / Todd Barton CD / 10e
Taklamakan vs. Umpio: "Interaxion Venenosa" CD / 10e
Uton + Yoshihiro Kikuchi: "Invisible Reflections" CD / 10e
Daina Dieva "Kas" CD / 10e
Romutus: 7″ re-press / 5e
Get in touch for shipping rates, wholesale, and/or combined items.