I work with junk metals and elektronix. The junks are still important, but in the recent past I've been working deeper into insekt elektronix.
Here is some work in progress..
Autumn 2020 / Live elektronix on VCVrack. In mono of course!
Winter 2016 / Granular/algorithmic manipulations of recycled junk recordings. Klik to save.
Autumn 2016 / Internal feedback loops, chaos triggers, disgusting smells. Klik to save.
And here you have several downloads/streams.
JUNK NOISE
ARKIVO
Album full of material from 2012-2014 / Recorded in Finland, Denmark, Mexico

ROMUTUS
Noituus+Umpio = Romutus!! / 2013-2016-?? Ei Armua

TORTURING NURSE + UMPIO
2012 Split tape on TenZenMen label/distro in Australia

TRIPAMISHQI
2012 tape on Terror label/fanzine/distro in Lithuania. One side very choppy cut-up style, the other more sinister and psychodelic.

UMPIO / UN aka TURDS OF PREY
2013 Split C40 tape on Tenzenmen label+distro in Australia.
Crushing junks elektronix gets elevated into spiraling insanity orbits.

ELECTRONIC WORKS
AURA TAN
Live collaboration with Pink Twins. C-40 tape from 2017.

ORO
2017 C40 chrome tape on Kaukana Väijyy Ambient label. My collaboration with Prof. Otto Romanowski. Restless collages of atonal textures.

VOLTAGE VORTEX
2016 drone piece, radio edit. Mono tape recordings of a dumpstered circuitboard bending/shorting with rusty knives, fed into a Quadrant patch that reacts to the tapes, then 60 Hz cross-modulated by 60.66 Hz. Erasing time in the dark.

UMPIO / KRYPTOGEN RUNDFUNK
2016 Split tape on Spina!records from St.Petersburg. Slowly workin my way into early INA/GRM style electroacoustix.

TDK
2014 Kollaboration between Finland & Switzerland
TOLONEN + DASSUM + KVSU = TDK tape on Kaukana Väijyy Ambient label in Finland

HÄKKI
Elektromekanik duo with Jaakko Vanhala / 2012-2016-??
Insekts vs John Cage. Tension tape out on Kaukana Väijyy Ambient label.
Also more recordings on Häkki Bandcamp

Opium Electronix vol.IV
Opium is an anagram of Umpio, this is space ritual musik 2014, out via Zhelezobeton / Russia.
You can find vol.I-III in a gorgeous 2xTape Box via Freak Animal

MORE COMIN UP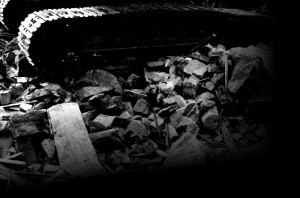 Tatti-SS for de Discogs page