December 2016
Black Bikini live set at Vapaan Taiteen Tila / Helsinki on tue.6.12.2016 = duo with Jonna Kuupuu. Kinda forgot to announce this. Sori.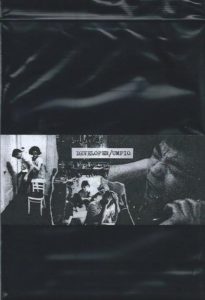 Split double-tape with DEVELOPER (USA) out now on legendary Cipher Productions!!
Kiitos Chris!!
Here's from the label description:
(sic 96). This double cassette was conceived and compiled with an enthusiasm for the exploitation of destruction in harsh noise, exemplified by Umpio's homemade and decayed instrumentation, and Developer's incessant editing ferocity and consuming sound foraging. What better way to explore the degradation of sources, sounds and life?
Double cassette (each artist takes a side of each cassette) with extensive collaged artwork from Down & Out troublemaker Sam Vince, all housed in black ziplock bags. Edition of 75 copies.
————————
FINALLY updated the Nekorekords katalog page with proper infos. Combing through several backups and even hookin up my old computer, took me several afternoons. Actually quite nasty at times. Next will be a proper Umpio diskography page….
Looking back now i have to say this was one of the coolest moments: The night we shared the stage with Eugene Chadbourne.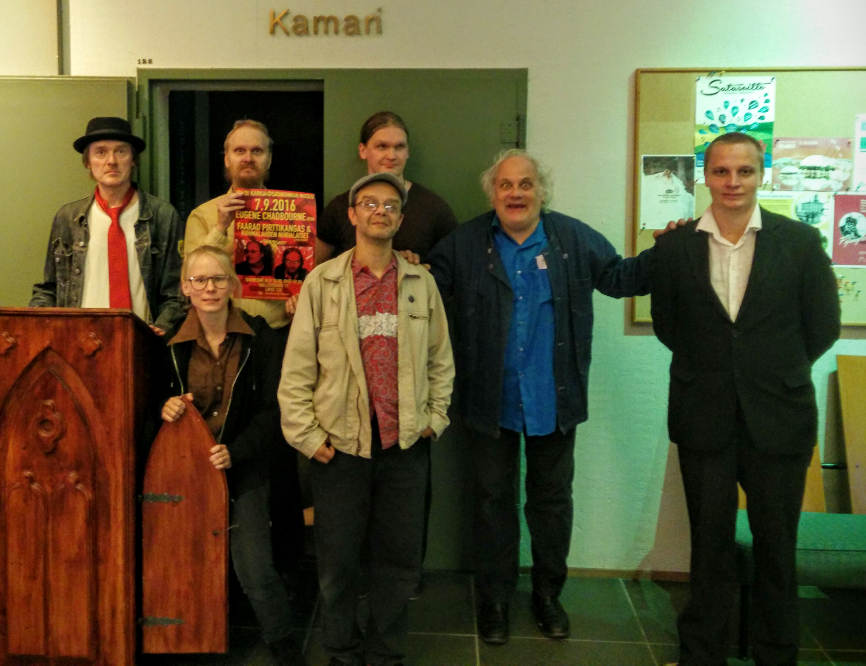 ---
Also check this out: found the original image for the 1st Nunnauuni tape on an old backup. Klik for bigger view, master.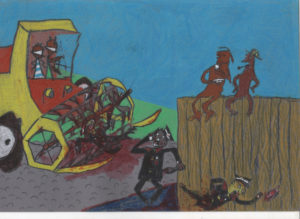 ---
OUT NOW
Umpio vs Pink Twins : "Aura Tan" tape.
The twins scrambled up my junk sounds and i scrambled up their electronix. The result is a rich textured mindfuck. On sweet C-40 chrome tapes, 1:1 duplication.

---
Out now on Vibora Collective Records:
DAINA DIEVA: "Kas" CD / 10e inc shipping worldwide



Daina Dieva is a dark ambient royalty from Vilna, Lithuania. This is her 3rd album of deep & spooky ritual music. Slim covers + postcards, available now. Here's a preview
---
There's no scene like no scene!