November 2017
OUT NOW
SM/DP : Fault-Tolerant System -CD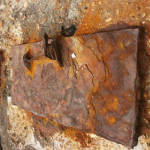 "SM/DP is electronic contamination music.
A long distance collaboration between Suorsa Marko / Dassum Pentti, two contemporaries of electronic music, who have a similar sense of deconstruction, composition, execution and detail.
Here we have 1% junk noise and 99% computer music, spectrogranular synthesis, modular patch feedback loops, sample scanning manipulations and a variety of processing techniques (GRM Tools, Hourglass, Reaktor, etc etc).
An uncomfortable balance between academic sterility and a fist in a blender.
File under electroacoustic noise and insekt elektronix."
SM/DP album preview Klik to save
---
Romutus is pure energy, as featured on Tajukankaan Kutoja. Kiitos Jiipu!!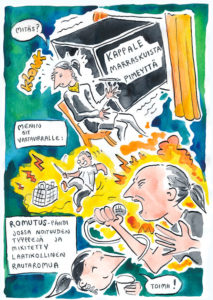 ---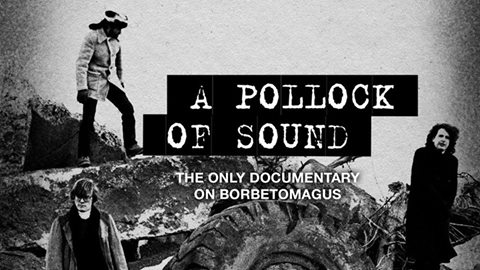 Almost 20 years after meeting Borbetomagus in Holland and interviewing them for Mutiny! fanzine I'm mega proud to join BASTU GORE MOB on stage with some other fuzzfaces. Like so:
MENTAL ALASKA presents:
"BORBETOMAGUS: A POLLOCK OF SOUND" (20.00)
BASTU GORE MOB (21.30)
DJ GUMBO BOASTER
Semifinal, Helsinki
Torstai 5.10. klo 19-23.30
Liput: 7e plus narikka
********************************************************
Yhdysvaltalainen Borbetomagus on yksi kovaäänisimmistä vapaan musiikin kokoonpanoista. Vuonna 1979 perustetun trion muodostavat kitaristi Donald Miller sekä saksofonistit Don Dietrich ja Jim Sauter. Saumattomaksi hitsautuneen kolmikon muodostama äärimmäisen fyysinen äänivalli on ainutlaatuisen kokonaisvaltainen. Yhtyeen vaikutus kuuluu noisemusiikissa maailmanlaajuisesti. Borbetomaguksen keikka Semifinalissa vuonna 2005 on saavuttanut lähes myyttisen maineen. Tästä syystä Semifinal onkin looginen paikka Jef Mertensin ohjaaman, loppuvuodesta 2016 valmistuneen "Borbetomagus: A Pollock Of Sound"-dokumentin esitykselle.
Illan musiikista vastaa 11-henkinen BASTU GORE MOB-kokoonpano, joka esiintyy pienemmissä muodostelmissa sekä kollektiivisesti. Levymusiikista vastaa DJ GUMBO BOASTER, joka oli lavalla myös vuonna 2005.
BASTU GORE MOB:
Pentti Dassum, Vesa Vehviläinen, Linda Fredriksson, Atte Häkkinen, Topias Tiheäsalo, Jaakko Tolvi, Janne Martinkauppi, Matti Luokkanen, Jenny Penna, Taneli Viitahuhta. Sami Pekkola.
---
Out now on Freak Animal Records: Trankilo -EP on a sweet 3″ mini CD
This is rippin' junk electronix about worthless animal life and other spiritual weaklings.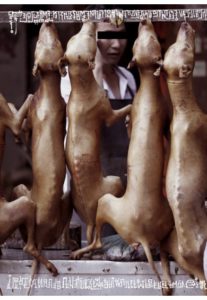 ---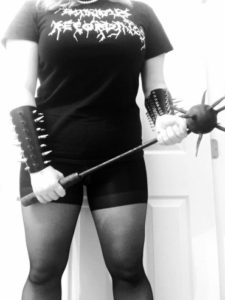 New C40 tape on swedish label Ominous Recordings … "Pantanothing" is half junk + other half electronix. 2nd edition in the works, the 1st run is sold out. TACK!!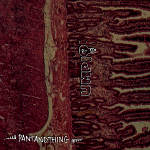 New C40 tape on legendary Kaukana Väijyy Ambient label. Duo works of Umpio materials crossbred with Otto Romanowski's programming and synthesis is called oRo!!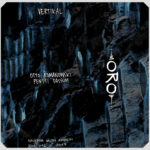 ---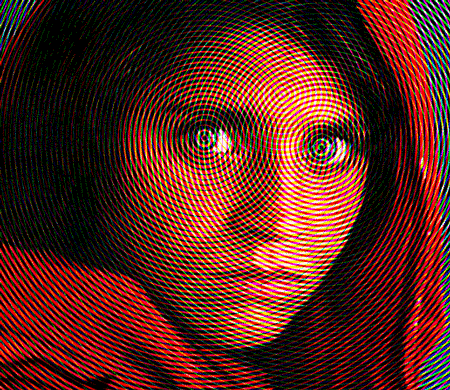 Thanks for the epic Polski tour with TORBA (Ita) and MAAAA (Pol). Also on 2 gigs were the Swedish king kongs of environmental tape noise damage Arv & Miljö and Neutral (maybe related to some kinda Sewer Election).
Here's an "fb-event" thing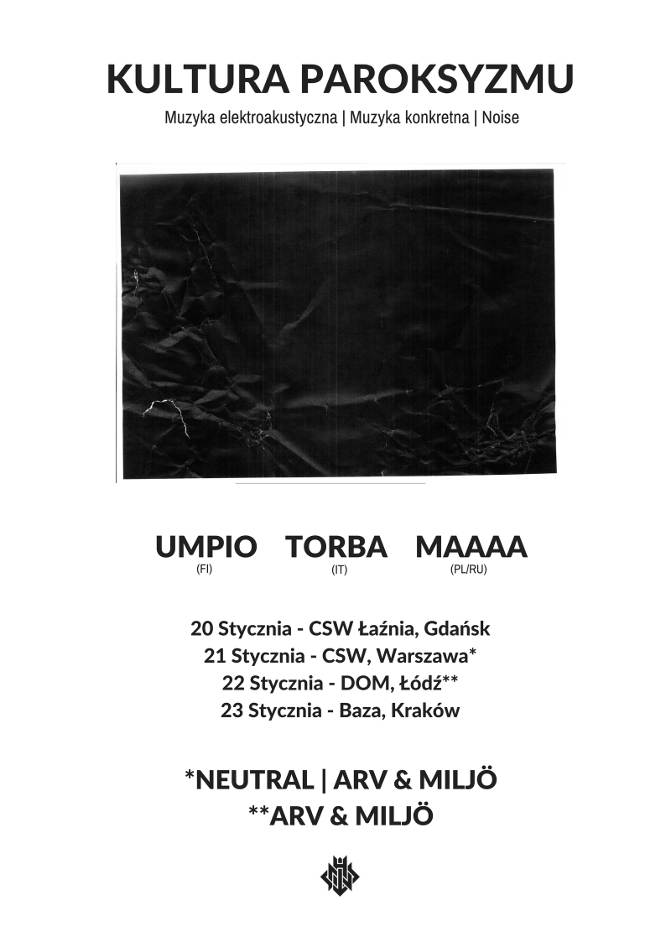 ---
There's no scene like no scene!