July 2018
OUT NOW:
UMPIO – PANTANOTHING CD
Narcolepsia (Portugal) and Ominous Recordings (Sweden) shake international hands for a proper re-issue of Pantanothing: originally released on tape by the latter in 2017 and not remastered in 2018. This is an album of harsh junks and noisy electronics, with an emphasis on filthy throbbing atmospheres. The first part is more traditional junk bashing and craptacular electronics, while the second is creepy urban electronics with less junk. Pressure of ugly buildings captured with kontakt miks on windows, then refined and assembled into episodes. Recorded and mastered to tape to avoid modern day digi-harshness.
I have a few copies… 10.-e inc. shipping worldwide.
---
OUT NOW:
VA — KOLARI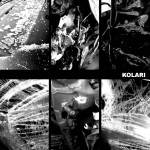 4-way split CD of contemporary noise from Finland.
HAZARDA BRUO SONSISTEMO = harsh junk
ROMUTUS = noise grindcore
TYHJIØ = harsh electronix
SMALL UNNECESSARY OBJECTS = industrial misery
10.-e inc. shipping worldwide.
Teaser in order of appearance:
---
In the meantime here's this.
---
LATEST RELEASES
"Intelligent Design Disasters" -C40 Tape on Collapsed Hole Noise / USA.
Intelligent Design Disasters is an album of science over religion and superstition. Cold facts and evidence instead of prayers and assumptions of divinity. The storm of electronic information overload in the face of the need for calm insight. All the mindfuck that believers deserve.
Rough electronix and some junks for structure.
All my copies are gone.
---
SM/DP : Fault-Tolerant System -CD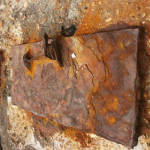 "SM/DP is electronic contamination music.
A long distance collaboration between Suorsa Marko / Dassum Pentti, two contemporaries of electronic music, who have a similar sense of deconstruction, composition, execution and detail.
Here we have 1% junk noise and 99% computer music, spectrogranular synthesis, modular patch feedback loops, sample scanning manipulations and a variety of processing techniques (GRM Tools, Hourglass, Reaktor, etc etc).
An uncomfortable balance between academic sterility and a fist in a blender.
File under electroacoustic noise and insekt elektronix."
SM/DP album preview Klik to save
10.-e inc. shipping worldwide
---
Trankilo -EP on a sweet 3″ mini CD
This is rippin' junk electronix about worthless animal life and other spiritual weaklings.
Out now on Freak Animal Records.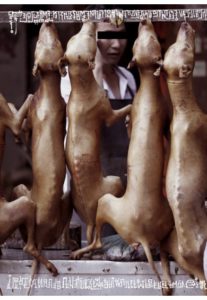 ---
Romutus is pure energy, as featured on Tajukankaan Kutoja. Kiitos Jiipu!!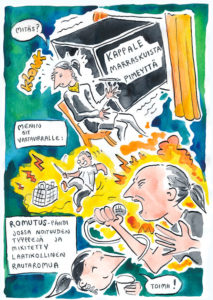 ---
There's no scene like no scene!